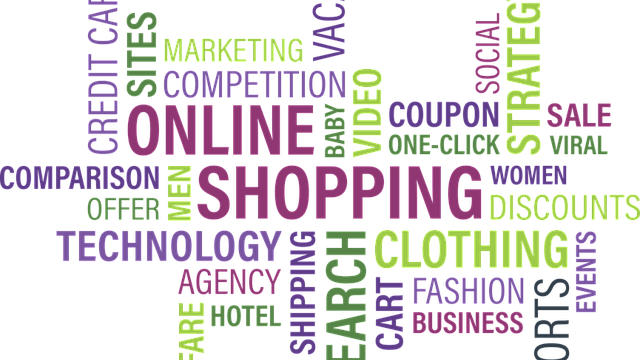 Dropshipping has been around for quite a number of years, but over the last few years has become a very popular way for many budding entrepreneurs to start earning and income online.  When I started my online journey in 2012, I don't remember as many resources or information being available as there is now.  With dropshipping the sky really is the limit.  There are so many options from products to eCommerce platforms available to help you get on your way with your dropshipping journey.  We will go through the pros and cons of dropshipping.  I have also got some important tips that you can use as your dropshipping guide. But lets get started by answering the question, what is a dropshipping business?
What Is A Dropshipping Business?
Dropshipping is a method of selling products online without having to:
Outlay money initially for stock to start your business or
Hold and handle stock to fulfill customer orders.
In fact with dropshipping the seller or retailer doesn't actually handle any of the products they sell.
In a nut shell the process of dropshipping involves:
You receive a customer order.
You forward the customer order to your supplier, and
Your supplier fulfills, packs and ships the order directly to your customer.
It really is as simple as that!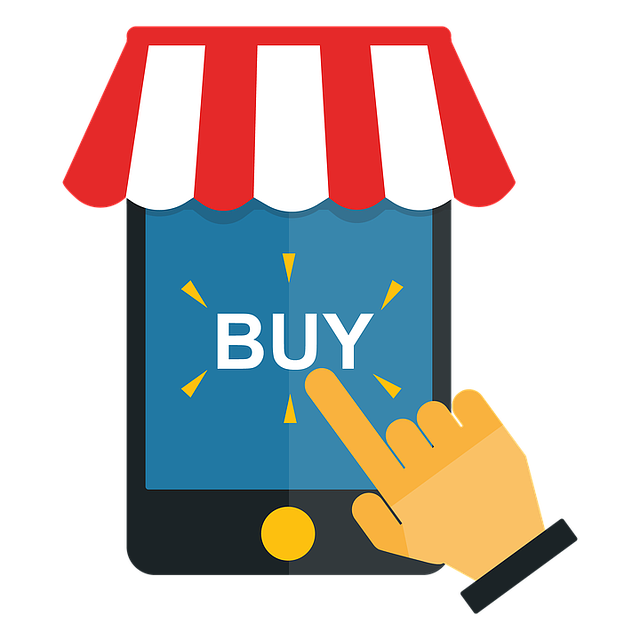 What Are The Pros And Cons Of Dropshipping?
As with anything, there will be things that you need to know to determine if dropshipping is the business model for you.  Dropshipping  like any business has its pros and cons.  So, what are the pros and cons of dropshipping?
PROs
– No outlay required for products.  When starting a new business one of the biggest outlays is stock.
– Low start up costs.
– No inventory or holding stock. You won't have to worry about purchasing stock that you can't sell.
– Retailer doesn't handle the products.
– You just need to make sure your customer gets their order because the dropshipper takes care of the fulfillment side of things.
– Low fulfillment costs.  You don't have to worry about storing, packing, postage and dispatchment costs.  Particularly when your a new business you have less leverage to negotiate cheaper shipping costs.
– You don't have constraints with physical inventory, so you have the freedom to update your inventory quickly, easily and more cost effectively.
– You have the freedom to offer a new product immediately to customers if you see it is doing well for another seller, without having the stock to arrive to your warehouse.
–  Gives you the freedom to test new products without risking having to carry inventory that is obsolete or not a good seller.
–  Great way to scale your business.  You can start as small as you want and then grow the business at your own pace to what ever size you like.

CONs
The main cons for dropshipping all circle around quality of product and customer service.
– You are relying on the dropshipping company to dispatch the purchase in a timely manner to your customer.
– You don't get to sight the products that are going to the customer.  You will see the quality of product that is being dispatched to your customer.
– You won't be able to add the extra personal touches to your customers as a retailer that handles their own inventory can easily do.
– Don't have any control as to how well the products are packed for shipping. This could result in customers receiving broken or damaged stock.
– If the dropshipper delivers the purchase damaged, late or an incorrect item, customers will take the mistakes out on you.
–  It may take longer to rectify any inventory issues opposed to the retailer handling their own stock.
– Lower profit margin.  When you dropship, you may find that you don't get the same low cost of products that you find when you purchase bulk quantities of stock.
– Dropshipping fees reduce profits.
As you can see there are a number of pros and cons of dropshipping that you need to weigh up before taking on this type of online business.  To help you avoid the pitfalls and swing the tables further into your favour, lets go through the dropshipping guide below.

Dropshipping Guide
Choose your suppliers carefully.  There can be some suppliers out there that are not reputable.  So it is important to do your due diligence when choosing a supplier for your dropshipping business.
You can start doing your search online, but it is advisable to give the supplier a call.  As the supplier is going to be your partner in your dropshipping venture you will need to build a good business relationship with them which will help your business success in the long run.
Don't be afraid to do business with a couple of different suppliers.  You can use them to supply a different range of products or have a back up supplier if the other is out of stock.  It also gives you the opportunity to see how each performs.  You might find one is more reliable than the other.
Be mindful that these companies usually do business directly with businesses such as yourself.  That means they are a B2B or business to business and will not be dealing direct with consumers.  Saying that you may find you have to dig a little deeper to find them as they are not usually concerned about being on the first page of the search engines.
You can try search terms like "wholesale", "distributor", "bulk", "re-seller", "warehouse", "manufacturer," "fulfillment house" and "supplier." You can also use a combination of these terms with the particular goods or types of goods you want to sell. It is handy to know what your niche will be before you start your search because a lot of the suppliers specialize in specific industries.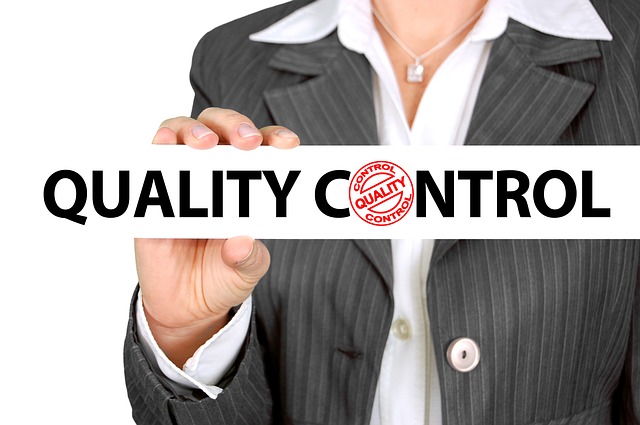 Make sure they do dropship.  Ensure you read the terms and conditions before you open an account.  I have had the experience where in order to be able to dropship with a particular supplier I have had to purchase a quantity of stock before the dropshipping arrangement could be engaged.  Basically you need to know what the expectations are.  You do not need any surprises or binding arrangements as these can become costly to you.
To help manage the stock levels with your supplier, you can engage an inventory management system.  These can be cloud based.  They allow you to closely track your stock levels in real-time with your dropshipper.  Also helps you synchronize your sales and marketing campaigns with the supplier's inventory levels.
Make sure that the returns process is seamless.
If a supplier is directly responsible for an error, make sure you ask them to correct the issue.  That may mean that they wear the cost of correcting the error or give some sort of monetary compensation.  The main thing is don't be afraid to ask.
Here are some other things you need to consider before choosing a supplier to work with.  Where are they located?  This is vital for delivery times.  If your supplier is in China and you are shipping to Australia it will take weeks. Whereas if your supplier is based in one of the major cities on the east coat of Australia, your shipping times can be between 1-5 days depending on location.
Do they have a good track record?  What are the charges?  If you have a problem are they contactable?  What does their portion of the supply chain look like?  Do you need to call each order in, can you email it?  What is the communication look like?  These are all the things you need to look at when choosing a supplier.
What we have just been looking at is mainly the back-end of the business, what about the front end of your dropshipping business?  Your storefront.  This can be just as important as this is the part that your customers will see. So ultimately you will be creating your online shop or website where your customers can make their purchases before you send their orders off to your dropshipping suppliers.
Utilize dropshipping directories and/or platforms, such as Salehoo or Alibaba to assist with finding reputable suppliers.

What costs are associated with starting a dropshipping business?
Purchase a domain name
Purchase samples
Website hosting
Advertising
Marketing
The cost of creating a website will vary depending on how you want to build your website or with whom you want to align with to get your website up and running.  For example, there are companies such as Wix.com where you can create your website instantly, easily and free for any period of time, BUT if you require more features and priority support you will be able to choose from a range of their packages starting from $5 per month to $20 per month.  If you have a website building company create a website for you from the ground up you could expect to pay in the thousands for that service.  It really does depend on the platform.
To give  you an idea of some options for your dropshipping website I have included some of the popular options below as a dropshipping guide.
Ebay
You can use dropshipping as an option on eBay, but it is stipulated that the seller guarantees delivery within 30 days of the listing end. Even though the shipping time and item quality are not in the seller's control directly, eBay still places full responsibility in the sellers hands. So if this is your preferred method, be sure to lay some ground work to make sure your supplier can meet the requirements.  As long as you have an eBay seller account can start dropshipping on eBay!

Amazon
Amazon allow dropshippers to sell on their platform. But, the seller must only dropship using Amazon's FBA (fulfillment by Amazon) program. Amazon states in their Dropshipping Policy, that "Purchasing products from another online retailer and having that retailer ship directly to customers" is not permitted. (au.oberlo.com)
Shopify
Is one of the biggest eCommerce platforms, that enables people to start their own businesses online.  You can start with a free trial and then choose one of their packages according to your needs.
Wix.com
Is a website building platform, where you can get started for free online.  They have a range of features that are available for free, but as your business progresses or you require certain features or support you can choose from a range of their packages.

Big Commerce
Is an eCommerce software and shopping cart platform that like shopify allows the budding entrepreneur to start their own online business.  You can start with a free trial and then choose one of their packages depending on your needs.n
Site Rubix
Is a website building platform, which allows you to build a stunning website in a matter of seconds. No experienced required.  The beauty of Site Rubix is that it includes world class training and support powered by the Wealthy Affiliate Community.  You can have up to two free websites to start with, that includes free membership to the Wealthy Affiliate Community.  If it is for you, you can then upgrade to a premium level membership that gives you the a huge range of additional benefits including training.  You can see a Site Rubix Review here!
In Conclusion
I hope you have gotten some great information out of this article – What Is A Dropshipping Business?  I really have only scratched the surface.  There really is so much information out there about about this business model.  I hope that the dropshipping guide and the pros and cons of dropshipping have given you a good grasp of what you need to do to start your own dropshipping business or at least know if it is the online business for you.  If you have any questions, comments or dropshipping experience you would like to share, I would love to hear from you so please leave a comment in the area below.  Thank you and until next time take care.
Christene
References
https://dearsystems.com
https://www.volusion.com/blog/a-beginners-guide-to-drop-shipping/
https://www.bigcommerce.com.au/blog/dropshipping-companies/
https://www.salehoo.com/blog/7-tips-for-ebay-business-success-using-dropshipping