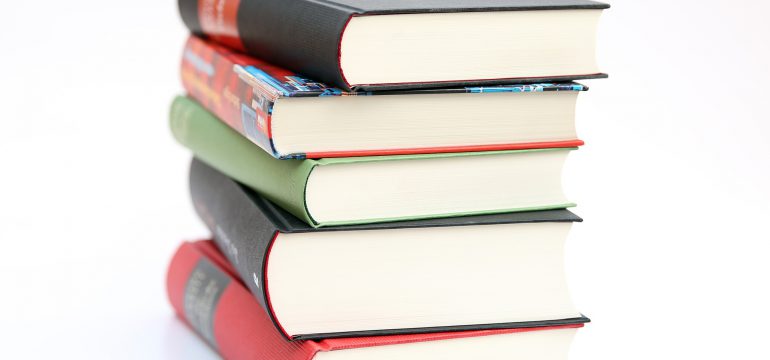 So you would like to know how you can sell books online for cash?  You have come to the right place!
So where do you start?
I thought you would never ask.  Before you can start selling books online, there are a few considerations you will need to take into account to see what is the best option for you to earn cash from this venture.
First Things First
Firstly you will need to consider how you would like to go about selling books online.  Are you selling books that you have written or are you selling other people's books in general?  Would you like to hold the stock, drop ship or sell as an affiliate?  Are you selling a few books from around the house or are you looking at making this a business?  These are all questions you need to be clear on so you can choose the best place to sell books online.
If you are new to selling online, never fear, the options above may sound a little overwhelming, but rest assured, I will walk you through each of the concepts mentioned above.  So lets get started!
Selling Your Own Books
Congratulations, your an author!  So you are looking for ways to sell your own book online.  There are a number of options you have to get your masterpiece out to the masses.
You can sell through your own personal website, or
You can sell your book through other platforms such as Amazon and Ebay.
The platform you choose will be dependent on what suits you best.  Your own personal website is a great way to sell your own products, and even if you decide to take advantage of other selling platforms, it is always a good idea to have your own website as it builds your online presence, authority and credibility.
Ebay is able to accommodate both digital and physical products for sale, but does have certain stipulations as to the type of digital products that can be sold.  It is always a good idea to check out the guidelines before you make the decision to sell on this platform.
Amazon can accomodate both physical and digital products and is a popular option for those that want to realize their dreams of being a self-published author and selling their book for cash.  Again make sure you read the terms and conditions before you jump into using any platform to sell your book.
Selling Other People's Books
If you are aspiring to sell other people's books online there are a number of options available to you.
This is where you order stock from your selected suppliers and have it at hand, shipping the items as the orders come in.  This involves outlaying money to acquire and hold stock items.  This can be an expensive option and not a good one for you if you don't have the capital to start off this way initially.
Drop shipping is a versatile and cost effective way to sell books online.  This option involves you sourcing suppliers that you can place a customer order to directly and they then ship the order directly to your customer on your behalf. Drop shipping means you don't need to outlay initially for your stock.  Really great option.  Be sure to do your homework to make sure you are happy with the terms and conditions of the drop shipper and not to mention make sure they are a legitimate business.  One of the pitfalls of this arrangement is that you are putting your faith into a third party to get your customer's orders to them on your behalf.  So be sure you know with whom you are doing business with.
The third option available to you to sell books online is through a method called affiliate marketing.  This involves you promoting and selling another persons products through an affiliate program and when you sell their item they pay you a commission for the successful sale.  You don't need to hold stock, so no outlay for products.  The seller usually provides marketing materials to assist you in marketing and selling their products.  You are provided with an affiliate link which helps them identify and track who has sold the product for them, a commission is then paid to the affiliate that generated that sale.  If your looking to become an affiliate, it is a good idea to get your own website to help you with this method of selling products online.
So Where To Next?
So there is some food for thought.  If the idea of the initial steps is daunting, just take a breath and remember that it is all just a process of learning.  I have been in your shoes and look at me now, I'm helping others to find what they want to do, and in your case it is how to sell books online.  I have had a helping hand myself from a membership platform called Wealthy Affiliate.  Wealthy Affiliate is a place that shows you step by step how to create a money making website online from the ground up.  Another great feature of Wealthy Affiliate is, not only will you be able to earn while you learn how to sell books online, BUT you can actually take it for a test drive for free to see if you like it.  If this interests you then you can check out the Wealthy Affiliate Review on this website.
Thank you for taking the time to read How Can You Sell Books Online For Cash.  I certainly hope you have gotten some great information to get you started on your way.  If you have any questions or comments please feel free to leave them below.  Here's to your success!