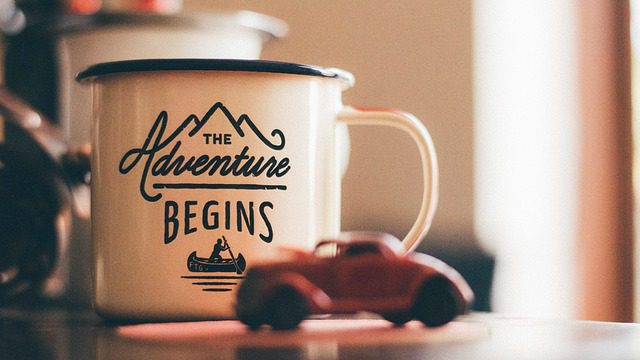 Site Rubix scam exposed!  What a dramatic title.  Drama aside, the purpose of this Site Rubix review is to lay before you a balanced view of what Site Rubix has to offer those who are wanting to create their own stunning website.  So without further delay lets get into the nitty gritty of Site Rubix.
What Is Site Rubix?
Site Rubix is a free website builder platform.  It has been designed with ease of use in mind.  Site Rubix allows you to have your new website up and running in minutes.  The thought process behind the development of Site Rubix, is to provide a platform that can afford a complete computer novice the ability to create a stunning website and a thriving business from a passion or hobby without having to worry about all the technical stuff.
How is Site Rubix Different From Other Free Website Platforms?
Site Rubix websites uses the CMS (Content Management System) called WordPress.  You may of heard of WordPress before, it is the easiest and most powerful content management system for blogs and websites around to date.  So your Site Rubix website has the top tool to help you create an amazing website.
Site Rubix is powered by Wealthy Affiliate.  Wealthy Affiliate is an online community designed to teach and support people about how to build and monetize their own website.  There is no other free website platform that offers this service to date.
Site Rubix has two different membership options.  Starter (Free) and Premium.  Both these membership options work hand in hand with Wealthy Affiliate.  Site Rubix is a website platform that is designed to grow with you.  So whether you would like a free website or take advantage of the premium membership, there is the option and support to assist you to make your dreams a reality.
I have listed the membership options and benefits below for Site Rubix.  As mentioned Site Rubix website builder is powered by Wealthy Affiliate, so you will see that the features for both platforms will overlap into one exceptional platform.
Starter (Free):
2 Free websites
Access to 12 WordPress themes
Access to SiteDomains to register your own domain name
Virus & Malware Protection
Access to SiteContent to create your content for your website
Grammar and spelling checker
Content templates
10 Online entrepreneur certification lessons to get you started
10 Affiliate bootcamp training lessons
Access to 2 classrooms, evolving daily
Premium:
Up to 50 websites
Access to 3000 WordPress themes
51,973 Website Feature "Add Ons"
Access to SiteDomains to register your own domain name
SiteSpeed, faster website speed
SiteProtect, increased spam protection features
SiteHealth, Website Health Analysis
SiteComments, explode your website engagement
SiteFeedback, get feedback from real people about your website
Advanced Website Training
Free SSL certificates (Website Encryption)
Next level hosting, hosting equivalent to $200-$300 plan but faster.
SiteContent platform allowing you to efficiently build & organize your content
Access to over 1,000,000 beautiful graphics
Grammar and spelling checker
Plagiarism Checker
Content templates
Weekly LIVE Interactive Classes
Over 300 Hours of Expert Education
50 Online Entrepreneur Certification lessons
70 Affiliate Bootcamp Training lessons
Catalogue of Industry Training
12 Classrooms, Evolving Daily
Earn Revenue by Creating Your Own Training
Your Own Authority WA Blog
Hosting features – managed and automated monitoring
24/7/365 Site Support with quick response times
Virus & malware protection
A community that cares about your success.
Site Rubix REVIEW – Pro's and Con's
The natural progression for this review would be to explore the pro's and the con's, however I feel that by looking at the feature's and benefits of each Site Rubix website option, as listed above, I have outlined the pro's.  It would be senseless to just repeat the information over again.
However we will explore some con's for Site Rubix free websites.
Pro's
As listed above in the membership feature and benefits.
Con's
To be honest the only con's I have found are in relation to the starter (free) Site Rubix option.
Only 2 free websites.
If you opt for a free website although you get number of benefits through the Wealthy Affiliate Platform, you are limited in the training and support you get.
Having a free website through Site Rubix means your domain address will end in .siterubix.com.  This means it is a sub-domain and you don't actually own the name.  If this is something that doesn't sit well with you, then you do have the option to register your own domain through SiteDomain which will cost you a small amount to secure your choice of domain name.
What Other's Think Of Site Rubix Website
After researching about Site Rubix free website builder, I have found many positives when it comes down to comparisons to other free website builders.  People have loved the fact that there are no upsells with the Site Rubix platform.  There is no hidden agenda either, as there seems to have been with other platforms where they advertise as free, but then come the different packages that actually cost money, not to mention costs of hosting.  In these cases clever marketing comes into play and can be a deception after further investigation.
The added bonus with Site Rubix website builder, is that it is powered with Wealthy Affiliate.  This relationship actually puts Site Rubix in the forefront of it's competitors as no one else offers the same support, training, not to mention the hosting is included.
There has been nothing specific related to Site Rubix that has jumped out at me during the course of my reseach for this review that has been on the negative side and of concern for my readers, so I have to say that is quite pleasing.
So Is The Site Rubix Scam Exposed Or Not?
The only scam exposed here in this review is that, if you would like to start a website for free, you would be crazy not to take a closer look at Site Rubix website builder.  Site Rubix scam exposed?  No, no scam here, in fact Site Rubix in conjunction with Wealthy Affiliate offer a great option of training and support to get newbies and the inexperienced off to a great start when they want to start a blog or website.  People often say you get what you pay for and in the case of a free Site Rubix website you get far more than you pay for, with the option for more support, training and features in the premium membership if that is the direction you would like to move in.
To get started with your free website click here!
For more information about the Wealthy Affiliate community click here!